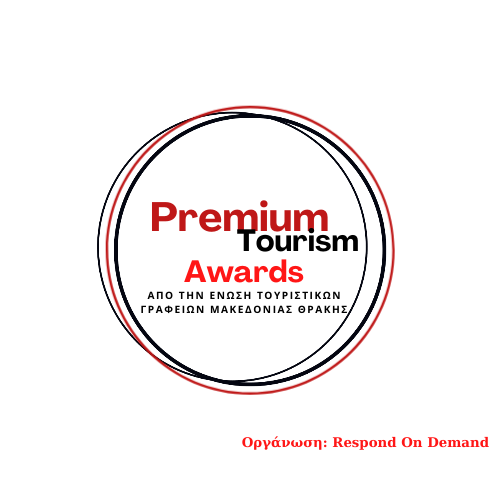 The Macedonia – Thrace Travel Agencies Association,  launches the Premium Tourism Awards , rewarding the best companies in  tourism after a secret ballot of its members.
Hotels, tourist offices, destinations, restaurants, museums, festivals, events, wineries, olive mills, etc. can apply for the awards.
The purpose of the Premium Tourism Awards is, the best tourism companies to be rewarded by  those who can evaluate better than everyone else, the travel agents themselves.
The application fee is 60 €/company. Immediately after submitting your application, you will receive payment details via email.
Each company has the right to apply for up to three categories of its choice
Applications will be accepted until May 10th, 2021
The prizes ceremony of the Premium Tourism Awards will be held online on May 28th, 2021.
The whole organization and the awards ceremony will be carried out by the tourism marketing company Respond On Demand Ltd.
Apply today by filling out the participation form online here