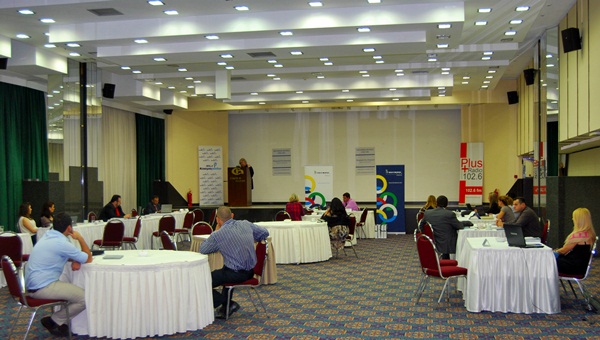 Thessaloniki, October 21rst, Capsis Hotel
More than 150 business meetings
The event was organized by Respond On Demand, under the auspices of Greek National Tourism Organization.  Effective business meetings between Greek hoteliers and travel agencies from potential markets were held.
Travel agents were invited from Hungary, Bulgaria, Israel, Italy, Turkey and Cyprus.
The hotels were from various tourism destinations of Greece, such as Halkidiki , Monemvasia, Evia, Florina, Epirus, Chios, Karditsa and the city of Thessaloniki.
Hoteliers and tour operators explored the possibilities of future cooperation and expressed their expectation for similar business meetings in the future.
Respond On Demand, remaining faithful to its principles for effective promotion of its hotels – members, announced the organization of a similar event once a year in Thessaloniki.